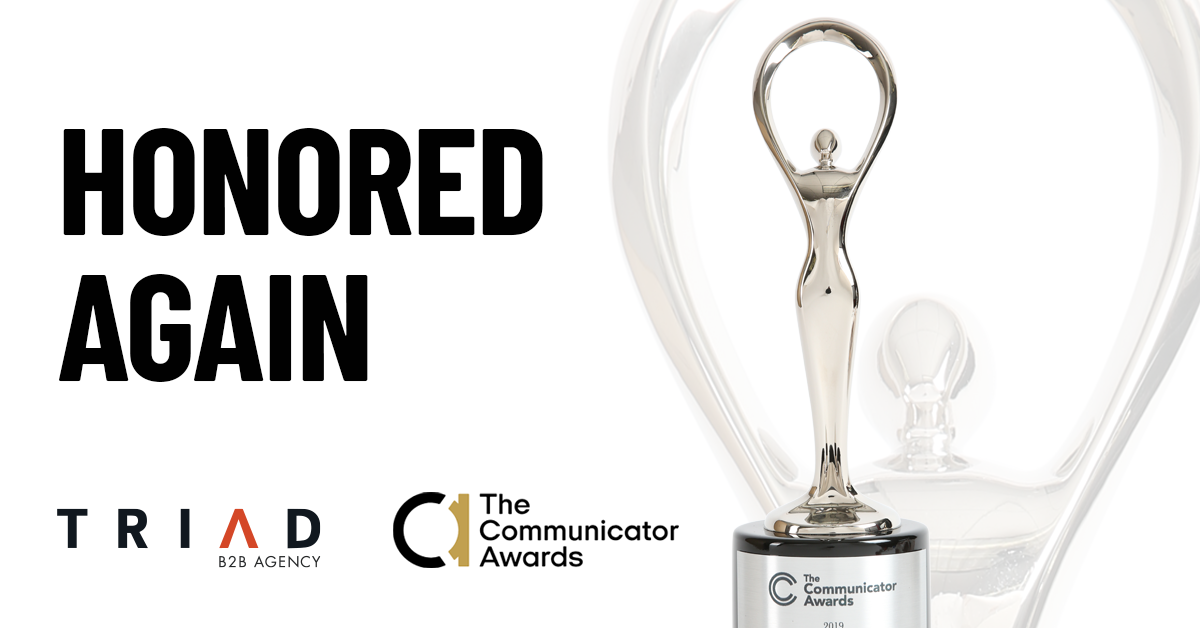 Good Work Gets Recognized
Triad B2B Agency is proud to announce that it has recently been honored with two Communicator Awards of Distinction. The first of these awards was in the B2B Design & Print – Corporation or Business category, covering printed literature that the agency developed for Liftrock Integrated Lift Services. This literature was designed specifically to support the client's presentation to an important new prospect. In order to make the literature optimally relevant, the literature contained data specific to the prospect's operation. In addition, each piece of literature was personalized with the name of an individual who would be representing  the prospect company at our client's presentation.
The next award was for B2B Social – Use of Humor or Memes. These memes were initially used in a whitepaper developed by Triad for All-Pro Fasteners. Later, the memes were incorporated into a social media campaign which promoted the whitepaper itself.