Expert in Third Party Logistics Marketing
At Triad B2B Agency, we know that for many businesses supply chain management and logistics are critical to their operation. That fact has resulted in a proliferation of independent Third Party Logistics (3PL) companies. Today, with ever-increasing competition in the 3PL services space, many providers have come to realize the necessity of engaging in a carefully planned marketing effort in order to differentiate themselves from the competition. Through its experience in the supply management market, Triad has developed an understanding of this market, providing us the knowledge to help these service companies develop and execute effective marketing programs.
What we have learned from this experience, combined with the lessons gained from working in many other industries, has allowed our leaders to take an in-depth approach to the unique challenges of supply chain services marketing, and develop comprehensive programs that help 3PL clients gain an edge in a crowded and competitive space.
see our case studies
Effective Marketing of 3PL Services
If nothing else was learned from the Covid pandemic, it was that supply chain management is critical to most businesses' success. This increased awareness of the importance of supply chain management has led to significant opportunities for 3PL service companies. To assist these companies in realizing this potential, Triad develops and executes marketing programs that build awareness, generate customer leads, and support the sales process.
Triad and 3PL Marketing Efforts
We offer a broad range of B2B marketing services, which we employ as part of a comprehensive and planned approach to client's marketing efforts. This approach has been critical to our development of strategic marketing programs that help 3PL clients grow sales.
We have implemented a broad range of marketing programs and projects targeting B2B – branding and positioning efforts, print and digital advertising, sales literature, sales presentations, product and company press releases, whitepapers and feature articles, videos, websites, social media campaigns, Search Engine Marketing (SEM) programs, tradeshow development and support, and direct marketing efforts (both print and digital). Equipped with these many services, Triad can deliver the best possible marketing program for your specific market situation.
See our services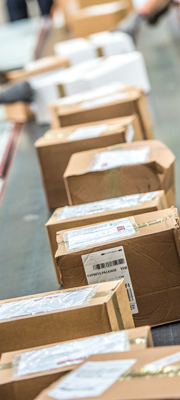 Interested in what we can do for you?
Let's discuss the marketing challenges and goals of your manufacturing operation. Triad is ready to tailor a program that sets your organization apart and effectively supports your overall sales and marketing effort.