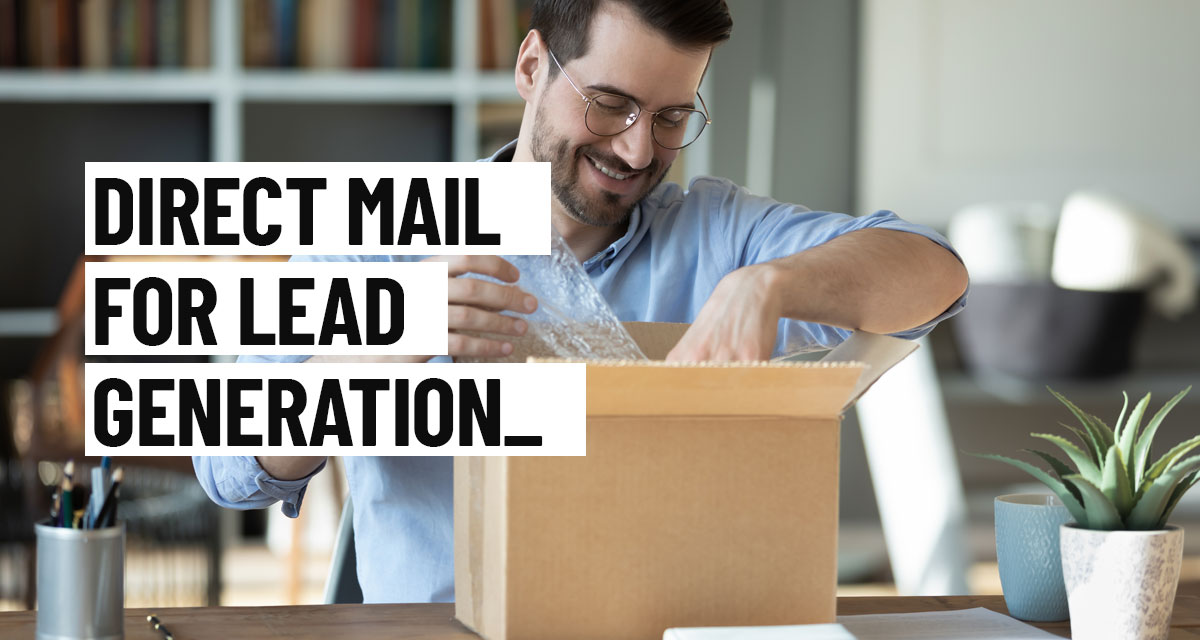 Using Direct Mail for Lead Generation
Direct mail holds a unique place in the mix of B2B lead generation tools. Used strategically, it can do things no other marketing tactics can.
1. Start with a Good List
Curate a list that carefully targets your B2B audience. This will ensure that your message is directed to the right people and helps avoid waste in your campaign spend.
2. Do Something to Stand Out
Do something special to make an impression. Don't settle for a plain-vanilla design. Use size, color, texture, and photos to invite readership. Design a multidimensional mailer to increase response. (Note: People love opening a box or special package.) See our "Bit in the Box" case study for an example of a successful creative direct mail campaign.
3. Go Big Account Hunting
Direct mail is an especially powerful tool for reaching key decision-makers at targeted companies you want to do business with. Tailor the contents to your prospects and give them a reason to get in touch.
Sending targeted direct mail is just one of the many tactics a B2B company can use to generate high-quality leads. The best lead generation efforts are a result of cohesive campaigns across several marketing channels – from direct mail, to email, social media, and more. Check out our full article, The Art of B2B Lead Gen, to see how a multi-channel approach can help you reach your target customers.
Contact us to discuss how direct mail can boost your lead generation efforts.