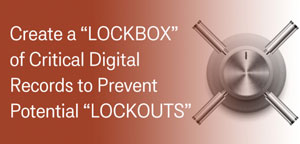 Sacred Records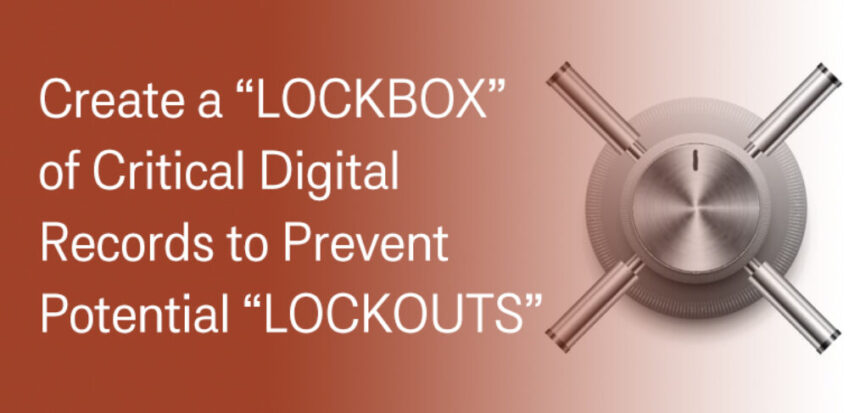 Take control of your company's digital wellbeing by creating a secure repository of critical User IDs, Passwords, Certificates, and URLs. (Do it today!)
At Triad B2B Agency, we assist companies in all aspects of website, blog, and social media development. Mostly, our work is focused on creating and distributing award-winning content.  But sometimes we find ourselves wrestling alligators in the swamp. This happens when clients have lost track of passwords relating to their web hosting services, content management systems, security certificates, and the like.
Which leads us to a gentle suggestion. Every company (no matter how large or small) should take steps to create and maintain a "lockbox" of critical digital records – i.e., user ID and password information for all website domain registrations, hosting services, email services, and social media accounts – so that all digital information is available in one secure location. By doing so, companies can ensure that vital information can be easily and quickly accessed whenever the need arises.
Changing web developers or marketing agencies shouldn't mean a loss of access to your valuable digital business platforms. Ask all marketing partners and vendors to provide you with current password information and take proactive steps to recover any missing information now.
By creating a "lockbox" of digital passwords and assets, you'll ensure uninterrupted access to your digital platforms now and later, allowing your business to continue running smoothly no matter what circumstances may arise. For a full list of the digital lockbox assets you need to ensure business continuity, contact Cheryl Roberts at croberts@triadb2bagency.com.