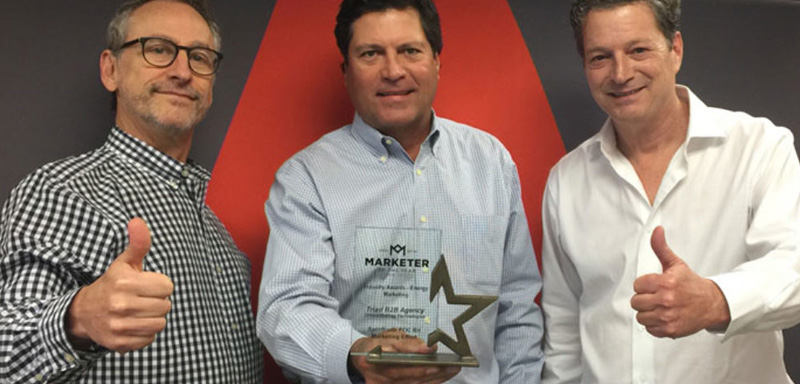 Triad Earns AMA Marketer of the Year Award
The Triad Team (Above): David Hospodka (Creative Director), Joe Sugarek (VP of Business Development), Tony Ammerman (Associate Creative Director/Sr. Copywriter)
Triad B2B Agency was named Marketer of the Year in Energy Marketing by the American Marketing Association's DFW Chapter.
The award was based on an integrated campaign for the launch of a new product for Triad's client, Ulterra. The effort included print advertising, public relations, and in-depth feature articles developed in conjunction with leading trade publications.
The product launch for the SplitBlade drill bit broke company records for market penetration, sales, and total feet drilled. Triad's efforts were a key part of the product launch, resulting in increased awareness of the bit's design and performance characteristics, reaching key targets within the Oil & Gas industry.