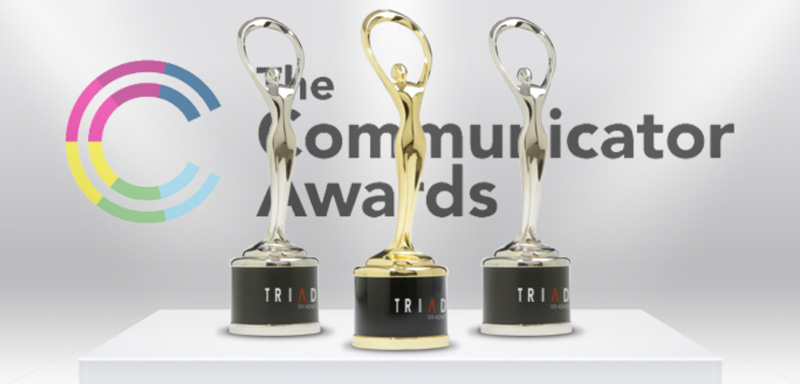 Triad B2B Agency Honored with 25th Annual Communicator Awards
On the heels of receiving the American Marketing Association's "Marketer of the Year" honor in Energy Marketing for the DFW region, Triad B2B Agency has earned three new Communicator Awards. The awards were presented by the Academy of Interactive & Visual Arts, honoring Triad for work on behalf of three of the agency's clients.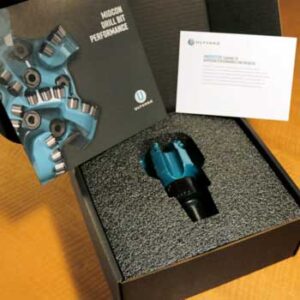 Award of Excellence
The Communicator Award of Excellence was given to Triad B2B Agency in the category of Marketing & Promotion, for its "Bit in a Box" direct mail campaign for Ulterra Drilling Technologies. Ulterra is a leader in drill bit technology for the oil and gas industry. The Award of Excellence recognizes Triad's entry as best in the field.
Awards of Distinction
Triad also received two Communicator Awards of Distinction for its client work. An Award of Distinction was given to Triad in the category of Corporate Identity for its work for HMI Cardinal. Cardinal is a national powerhouse in shower enclosures, artisan glass, and commercial glazing.
A second Award of Distinction was earned in the Print Advertising category for Triad's B2B print campaign for Portfolio, an acknowledged innovator in automotive reinsurance.
About the Communicator Awards
The Communicator Awards, now in its 25th season, is the leading international awards program, recognizing big ideas in marketing and communications. The Communicator Awards receives over 6,000 entries from companies and agencies of all sizes, making it one of the largest awards of its kind in the world.
About Triad
Triad B2B Agency, also in its 25th year of business, specializes in B2B marketing communications. The agency is active in a wide range of markets including oil and gas, ae
For more information, contact Triad B2B Agency president, Tom Prikryl, at 469-484-6827, or by email at tp@triadb2bagency.com.