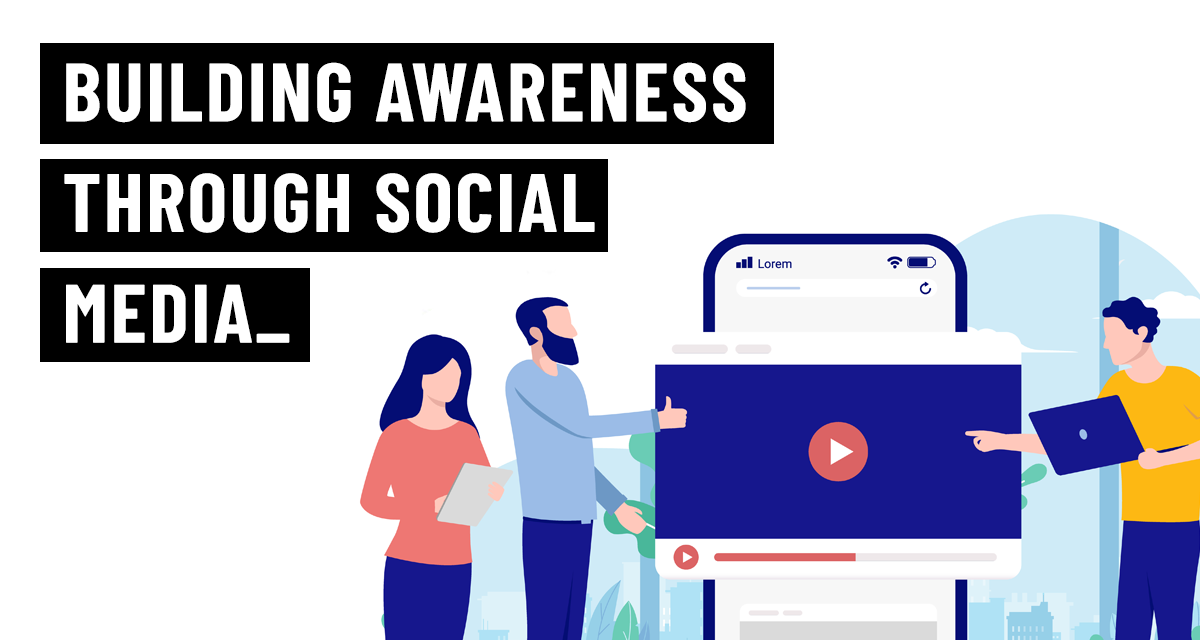 Building Awareness Through Social Media
A key strategy of Triad's marketing program for its client, All-Pro Fasteners, is to use a consistent social media effort to build awareness and preference for the company within its various target markets. This strategy is supported by the agency's development of 4 LinkedIn posts for All-Pro each month.
To encourage the market's positive response to All-Pro's posts, Triad emphasizes content that is more informational and interesting…and less "selling" in nature. The messaging employed in this social media program was carefully aligned with that used throughout All-Pro's overall marketing effort, providing for a consistent approach across all communications channels. In addition, All-Pro and Triad worked together to develop and implement a schedule of specific post topics, ensuring that there will always be fresh content posted every month.
Subjects areas that are covered in this effort include:
Promotion of All-Pro's FastenerFacts whitepapers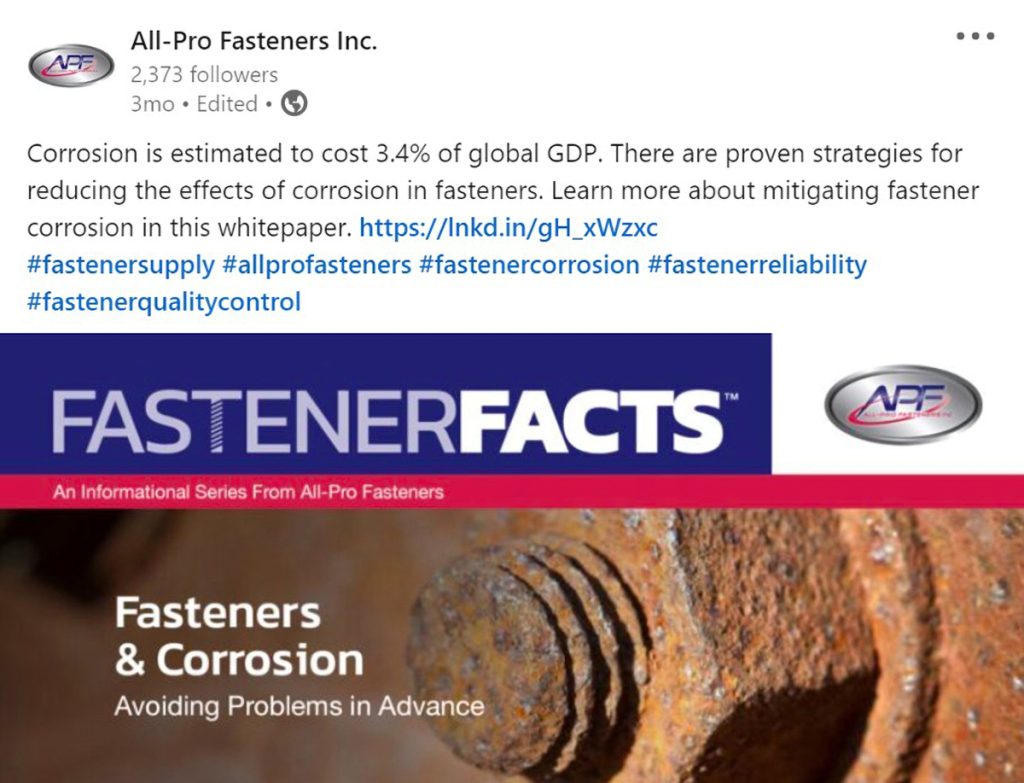 Promotion of All-Pro's Profiles in Partnership blogs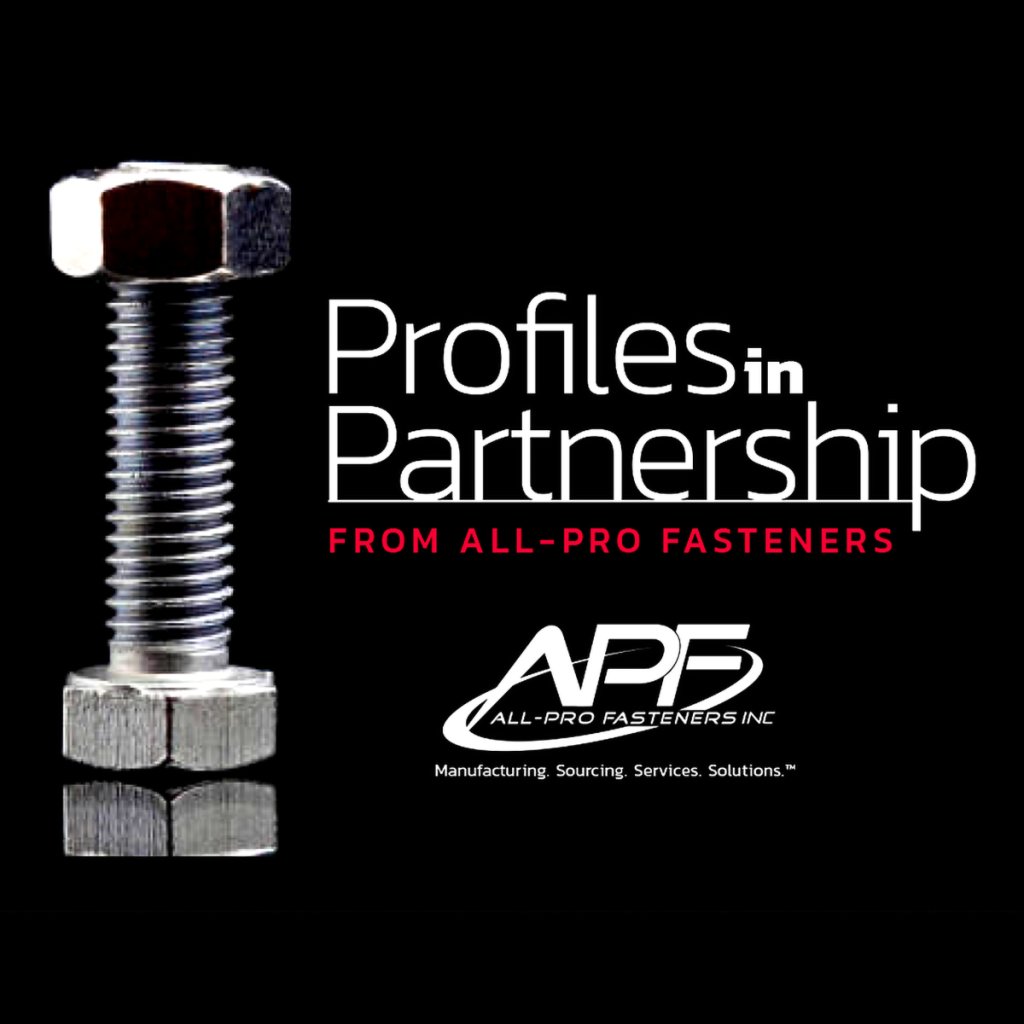 Various infographics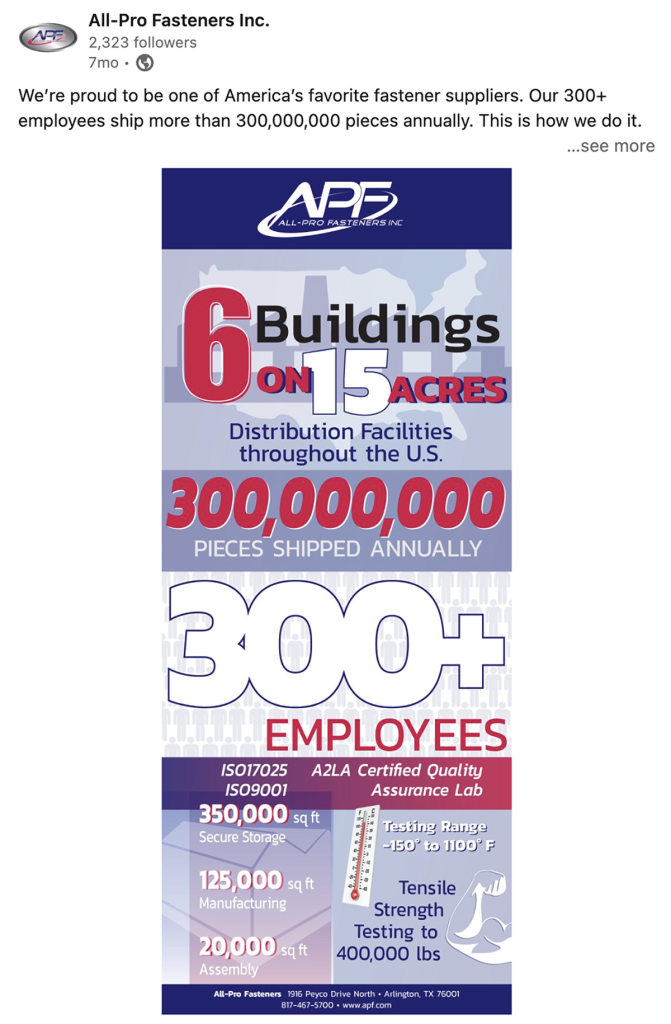 Promotion of All-Pro's participation in tradeshows and conferences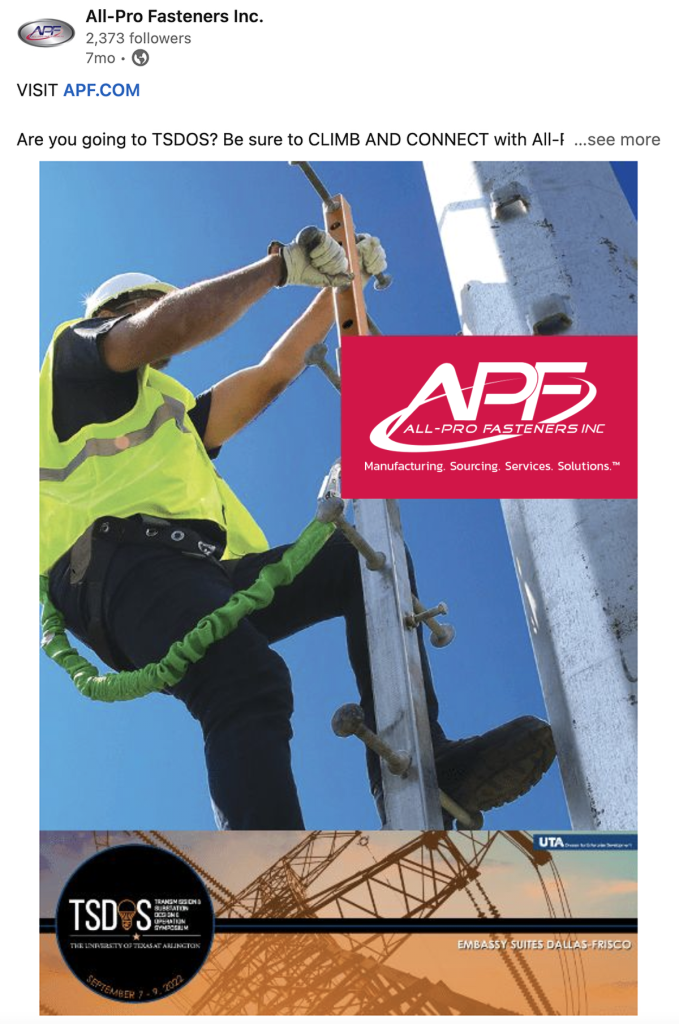 Introduction of All-Pro market experts, including those in oil and gas, steel construction, manufacturing, etc.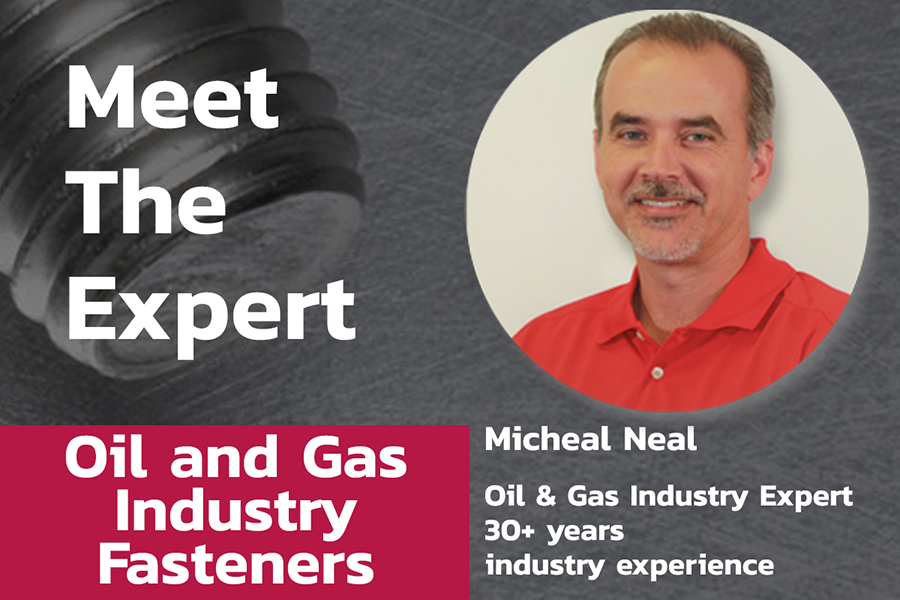 Even cartoons addressing supply chain issues with humor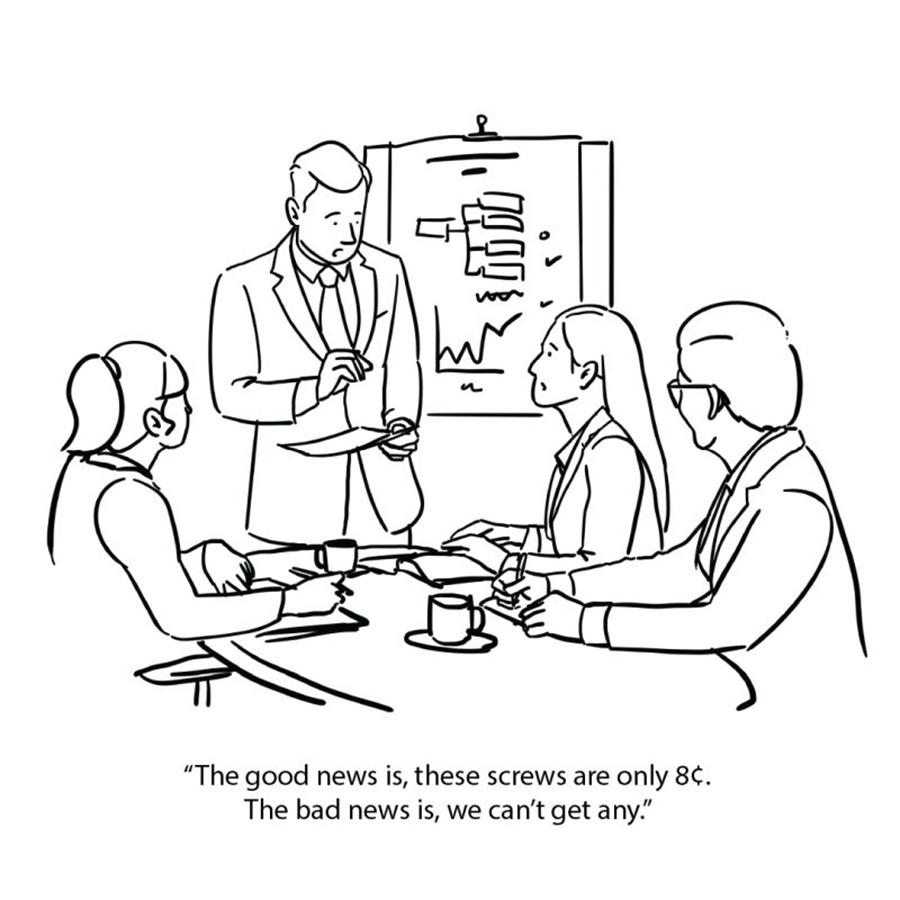 Today, All-Pro has over 2,300 followers, an impressive number for a fastener manufacturing and distribution company. In over 2 years of consistent posting on LinkedIn, Triad has communicated the very unique and positive characteristics of All-Pro Fasteners in an engaging manner, whether through information or via humor. This effort has already generated almost 100 posts, and the program is scheduled to continue throughout the foreseeable future.