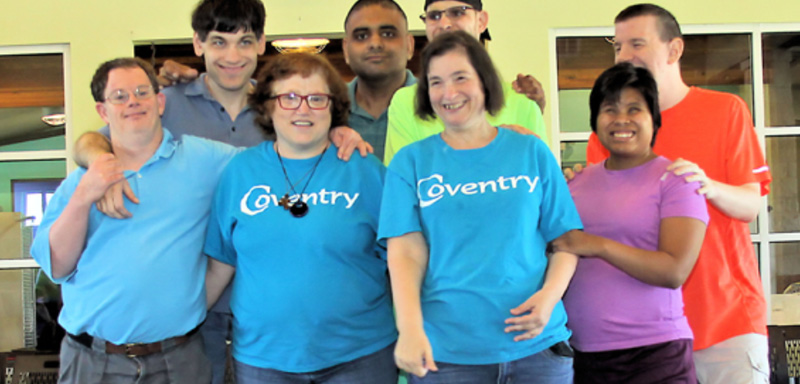 DALLAS AGENCY PRODUCES NEW WEBSITE AND VIDEO FOR COVENTRY RESERVE
Supporting a Unique Mission for Adults with Special Needs
Dallas, TX –
Triad B2B Agency, a Dallas marketing agency, has produced a new website and video for Coventry Reserve – a place of discovery for adults with special needs, located in St. Paul, Texas.
The four-minute video, A New Day at Coventry Reserve, features cameo appearances by Coventry participants, families, and volunteers. The video is designed to invite new participants to Coventry, and encourage volunteers and donors within the North Texas community to become involved in supporting the unique mission of Coventry Reserve.
"We are honored to have the opportunity to support the fine work of Coventry Reserve, and the life-changing effects they have on the lives of adults with special needs," says Tom Prikryl, founder and president of Triad B2B Agency.  "We encourage anyone looking to make a difference, to consider supporting this amazing and special place."
To enjoy a glimpse into the life of the Coventry Reserve's participants – and see how you can become involved as a donor or volunteer, please visit website or call 972-636-8498.