Healthcare Industry Experience
Changes in healthcare are happening faster than ever today, resulting in new technologies, and broadening audiences for healthcare companies. Triad's experience in the healthcare industry can help these companies identify their audiences, and develop marketing programs to effectively reach them.
We not only lean on tried and true methods, but look to the latest technologies, and practices that can help position clients in the forefront of their industries.
Triad has experience that has made us valued marketing partners to not only healthcare companies, but those in a wide range of other industries. Part of what makes us different from other marketing agencies, is that we leverage that knowledge in creating solutions for our healthcare clients.
Healthcare marketing projects
Print and digital ads, brochures and catalogs, presentations, white papers, feature articles, videos, websites, trade shows, social media programs, search engine marketing (SEM), direct marketing efforts (both print and digital)
Healthcare marketing expertise
Healthcare software solutions
Pharmaceutical companies
Emergency clinics
Healthcare networks
Non-profit research and development organizations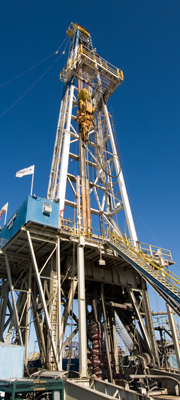 Ready to stand out?
Tell us about your challenges and goals. We've successfully marketed an array of oil and gas equipment and services. TRIAD is ready to tailor a program that sets your organization apart in a crowded industry.